A High-Quality Selection of Wholesale Siding That
Stands the Test of Time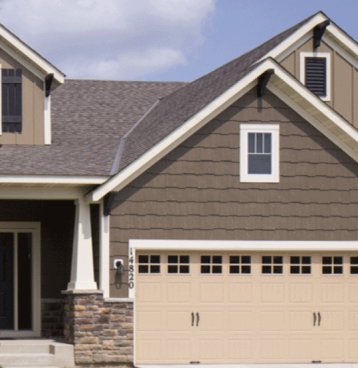 Keep your customers satisfied and your shelves full with our diverse selection and extensive stock of siding, trim, and related supplies for residential and commercial projects.
We only carry siding made with quality materials from trusted manufacturers to meet and exceed customer expectations. We're also committed to driving down our prices to maximize profit margins for your business.
*Taiga is a wholesale distribution company. We do not sell directly to
the general public. Please contact the nearest retailer for product and pricing information.
Taiga's Wholesale Siding & Trim Products
Please note that not all products may be available in your region, contact your local Taiga representative for more information.
*All pictures and images shown are for illustration purposes only. Actual products may vary.
Quality Brands we Trust.
Taiga is a national distributor of LP Smartside engineered wood, Evolve Stone stone veneer, and FastPlank aluminum siding and EasyTrim aluminum trim, and a regional distributor of RusticSeries engineered wood, Cape Cod wood siding, Reserve Nature, and Reserve Solid siding. Our relationship with these National brands offers you more choice that always comes with the Taiga promise, "Whatever it takes®."
Speak with an industry specialist today.
Our team of professionals with years of experience in the building products, logistics, export and distribution industries, will work closely with you to meet your needs by providing a wide range of value-added services and tailored business solutions.
"*" indicates required fields
Frequently Asked Questions
What types of siding does Taiga offer?
Taiga is pleased to offer a quality selection of engineered wood, stone veneer, and aluminum siding.
What is the difference between fiber cement and engineered wood siding?
Engineered wood siding is lighter than fiber cement siding and has larger board lengths for fewer seams. On the other hand, fiber cement offers greater fire prevention. However, both fiber cement and engineered wood siding offer superior durability compared to traditional wood siding and they are both environmentally friendly.
What siding can withstand hail and inclement weather?
LP SmartSide's hail-resistant engineered wood siding is one of the best options for protecting against hail damage and has been shown via third-party testing to resist hail damage better than comparable fiber cement or vinyl siding. Taiga is pleased to offer LP SmartSide's leading siding to our wholesale customers.